14 passenger Lincoln Stretch Limo – Free 14 passenger Lincoln Stretch limo company direct price quotes from your local limo network of top rated providers!
The Lincoln Stretch Limo for 14 passengers might be just what you are looking for and also a great value in it's class!
Some of these Lincoln Stretch Limos have the Tuxedo Finish which means it has black top and white bottom color theme.
They also come in all white and all black styles to complement formal occasions such as Weddings, Formal Galas, Quinceaneras, Sweet Sixteen Birthdays and more!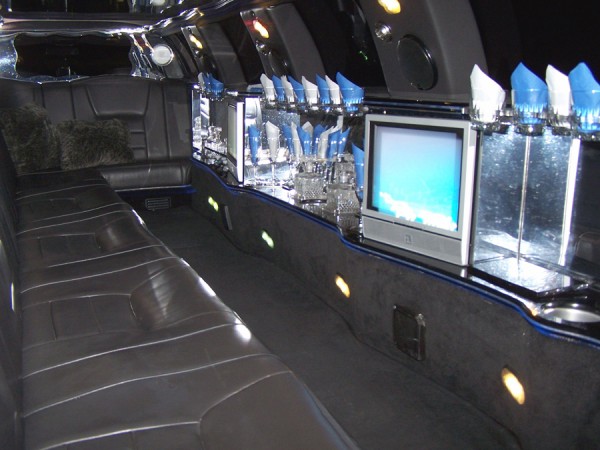 Here is an example of the interior of a 14 passenger Lincoln Stretch Tuxedo Limousine also known as a Lincoln Ultra Stretch model, sleek white body with a black canvas top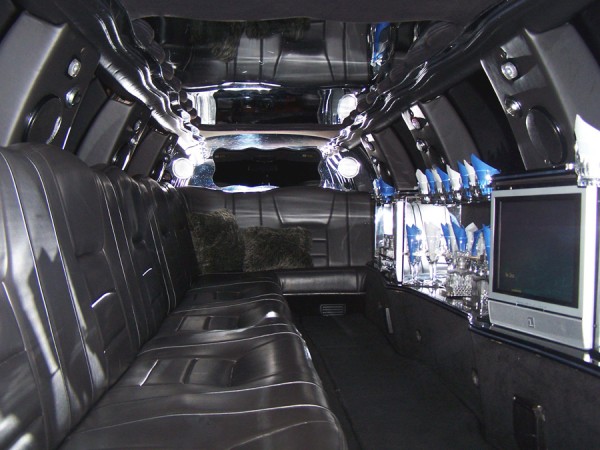 Typical configurations for the Lincoln 14 passenger Stretch Limo include the following
Leather interior, chrome alloys, 
iPhone iPad Andriod Control

  /  CD player / 
DVD Player one or two 15 to 20 inch Flat Video Screen
Full length neon lighting bar,
Light Show
Wrap around couch seating
Sun/moon roof
2 Wet Bars
Seats up to 12 passengers in back and is approximately 34 feet long.
Get free limo price quotes for 14 passenger Lincoln Stretch limos in your local limo network now! Check the best deals from multiple local operators and check availability with one inquiry or call!
About Land Yacht Limos: Land Yacht Limos is now the Local Limo Network for limo operators to advertise deals and showcase their best packages and vehicles. Land Yacht Limos as an entity does not own or operate limos or vehicles for hire nor does it represent itself as such. All quotes sent to you are subject to approval by the individual operator based on the vehicle you are seeking. All bookings are made directly with the respective limo operator and subject to their terms of service agreement which is provided directly from the respective limo operator. All pricing quoted is company direct best deals pricing given to us from the respective limo operator in real time. Due to the large number of high demand network vehicles available from multiple operators the vehicles shown on this site are for illustration purposes only and may not represent the exact vehicle that is available for your booking. Exact vehicle pictures are always made available prior to confirmation with the respective limo operator upon request.
Land Yacht Limos has taken the complexity out of seeking the best tour, the best vehicle, and the best operator in your local area with "Best Value" Limo and Party Bus All Inclusive Packages.