ZinFest Wine Festival Limo Wine Tours Specials $299.
Saturday, May 16th, 2015
One of the best wine festivals in Northern California is Zinfest Lodi where you can Sip, swirl and savor from a selection of 200 handcrafted wines from over 40 Lodi wineries.
Passionate winemakers and winery representatives welcome guests, offering practical knowledge and sharing their delicious wines. Enjoy local provisions, learn some new tips at the ZinFest Wine and Cooking Schools, or relax along the beautiful Mokelumne River to an eclectic mix of live music.
To read all about it go to the official ZinFest Wine Festival 2015 in Lodi website at: http://www.zinfest.com/
Guests can peruse merchandise from regional vendors and take home a commemorative bottle of custom blended Old Vine Zinfandel from the ZinFest Wine Shoppe. There is no better way to celebrate the fantastic wines of Lodi Wine Country! Tickets include a ZinFest wine glass, wine tasting, participation in seminars and entertainment. Festivities are held from 12 noon – 5 pm.
12 noon – 5:00 pm
Lodi Lake Park
Tickets are $55 in advance and $65 at the gate and are now available for purchase online or by calling the Lodi Wine & Visitor Center at 209.365.0621.
Must be 21 years of age to attend. As a friendly reminder, even great wines should be enjoyed in moderation. Designated drivers are strongly encouraged. Designated driver tickets are available for $10 each. Designated Drivers must be at least 21 years of age to attend.
ZinFest takes place at Lodi Lake Park, located at 1101-1301 W. Turner Road in Lodi, California. Click here for directions and parking information.
Savor the bounty of the Lodi Appellation's array of varietals- from Albariño to Zinfandel. With 200 Lodi wines to taste from, wine novices and aficionados are sure to find a new favorite!
The Food
Indulge in regional cuisine from the best of San Joaquin County's gourmet food purveyors. A selection of items will be available for purchase from each vendor, reasonably priced under $10.
ZinFest Vintner's Regatta
Making a splash at Saturday's wine festival will be the ZinFest Vintner's Regatta. Never ones to pass up the chance to have a little fun, local winemakers will take to the water as they race across a section of Lodi Lake in 'boats' crafted creatively from wine barrels. The winner of the Vintner's Regatta will receive a custom trophy and bragging rights for their winery.
Lounge along the Mokelumne River or get up and groove to an assorted mix of live entertainment. Enjoy live bands, strolling entertainers and the ZinFest Piano Bar – where you can purchase a glass of wine, request songs and sing along with familiar tunes!
Merchants
Browse from a collection of artisan merchants as they display one-of-a-kind merchandise. Take a piece of wine country home with you, whether it's local olive oil or reclaimed wine barrel furniture.
ZinFest Cooking School
From regional celebrity chefs to local, award winning culinary experts, ZinFest takes great pride in creating fun and informative cooking classes for event guests. One winery is featured in each class, partnering winemaker with chef, for an engaging tasting and educational experience.  Discover a new favorite dish and become the star of your next dinner party. The ZinFest Cooking School is open to all guests, with new demonstrations taking place each hour.
Trendsetters and legends unite in the ZinFest Wine School. Listen as local experts and guest speakers engage in topics from "Blending your own Zinfandel," to what cheese pairs perfectly with Lodi wines, and much more… Sip, savor and swirl your way through the afternoon. The ZinFest Wine School is open to all guests with new demonstrations taking place each hour.
Up in Smoke! BBQ Demo 
Be the star of your next tailgate or backyard party by picking up a few barbecue pointers from our experts. The ZinFest BBQ Demo is open to all guests with new demonstrations taking place throughout the day.
ZinFest Merchandise Store
Take a piece of ZinFest 2013 home with you! Commemorative posters, shirts, hats, visors, bags and much more will be available for purchase.
ZinFest Wine Shoppe
Before you leave the festival, make sure to stop in at the ZinFest Wine Shoppe, where our knowledgeable staff can help you pick from a wide selection of the events finest offerings. Pick up a bottle of commemorative ZinFest custom blended Zinfandel by Estate Crush and celebrate ZinFest long after the festival is over!
Additional Information:
Tickets: Attendees must be 21 years of age (this includes Designated Drivers). ZinFest is a ticketed event with access granted to paying guests. Tickets can be purchased in advance or the day of the event. Advance purchase tickets will available Monday, March 2nd, and can be purchased online and at the Lodi Wine & Visitor Center by calling (209) 365-0621.
Location: ZinFest Wine Festival is held on the north side of Lodi Lake Park at 1101-1301 W. Turner Road, Lodi 95242. Please click here for more details.
Parking: Parking is located at Lodi Grape Festival Grounds, 413 E. Lockeford St., Lodi 95240. Shuttles will be provided from each parking lot to the event entrance. Allow at least 30 minutes for transportation.
Attire: ZinFest is a casual event, held lakeside at Lodi Lake Park. Comfortable shoes and attire are recommended as you will be on grass and dirt in addition to black top. Sun protection is highly recommended.
Miscellaneous: No outside food or beverages are allowed into ZinFest. There will be many delicious options from regional food purveyors available to purchase inside the festival. Animals are prohibited (with the exception of service animals) and will be asked to leave the event site.
Concert limo service booking now for BottleRock. Take advantage of Limo Party Bus and Town Car specials for high demand vehicles in our local limo network for concerts including the BottleRock Music Festival in Napa Valley on the 29th 30th and 31st of May while we still have some Limo booking openings available!
Cruise in style without worrying about the DUI dangers and enjoy special pricing for a limited number of bookings example specials shown below:
9 Passenger Lincoln Stretch Limo 6 hours Only $349 + tip
9 Passenger Lincoln Stretch Limo 8 hours Only $479 + tip
9 Passenger Lincoln Stretch Limo 10 hours Only $599 + tip
18 Passenger Cadillac Escalade Super Stretch SUV Limo 150. per hour all inclusive
18 Passenger Denali Super Stretch SUV Limo Only $150. per hour all inclusive
18 Passenger Party Bus 150. per hour all inclusive
25 Passenger Party Bus 200. per hour all inclusive
26 Passenger Hummer 200. per hour all inclusive
Call toll free at 844-Fun-2-Ryd to get some fast and free quotes on available wine tour vehicles soon as they are booking fast and we are only releasing a limited number of limos at these rates!
Land Yacht Limos has a large affiliate local limo network with company direct pricing and great specials to book your next concert excursion.
Land Yacht Limos is where you get more fun for your money and where, "Your land cruise awaits!"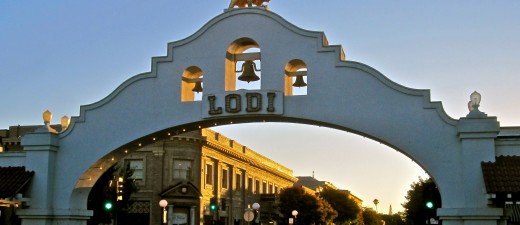 Lodi Wine Tours by Limo 5 hours 8 passengers Only $299. Call 844-Fun-2-Ryd good Sunday through Friday at Land Yacht Limos go on Saturdays for only 50. more! Add additional hours to extend your Lodi Wine Tour at a discount per hour on all tours!
These Lodi Wine Tours include 5 hours in a 10 Passenger Lincoln Stretch Limo and stops at the best of over 80 Lodi Wine Country Wineries. Also included is our Premium Signature Champagne and bottled spring waters on ice!