Girls and Ladies Nights Out Limo Party Sacramento $199. Special for 4 Hours in 10 passenger Lincoln Stretch Limo! Tuesday's, Thursday's, even Monday's thru Friday's and they are all on Special!
Start your Sacramento Girls and Ladies Nights Out Limo Party after 8:30 PM to qualify for this "Ladies Night Special" and buy limo service at the best rate per hour!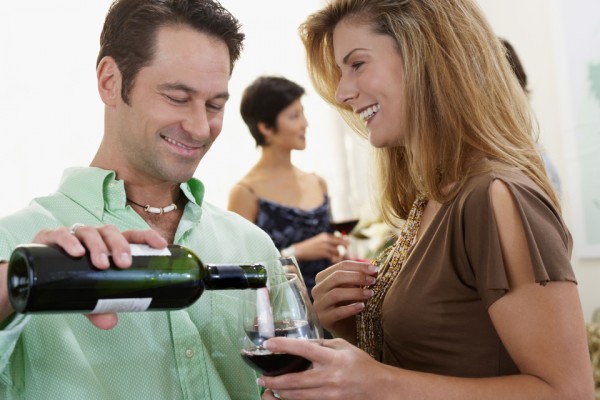 VIP Limo Party 4 Hours in the 10 Passenger Lincoln Continental Stretch Limo Special for only $199. with discounted hourly rates for additional limo party hours!
**Buy this package below and you can add more hours above the 4 included at the discounted rate of only $65. per additional Limo Party Hour! More hours more savings!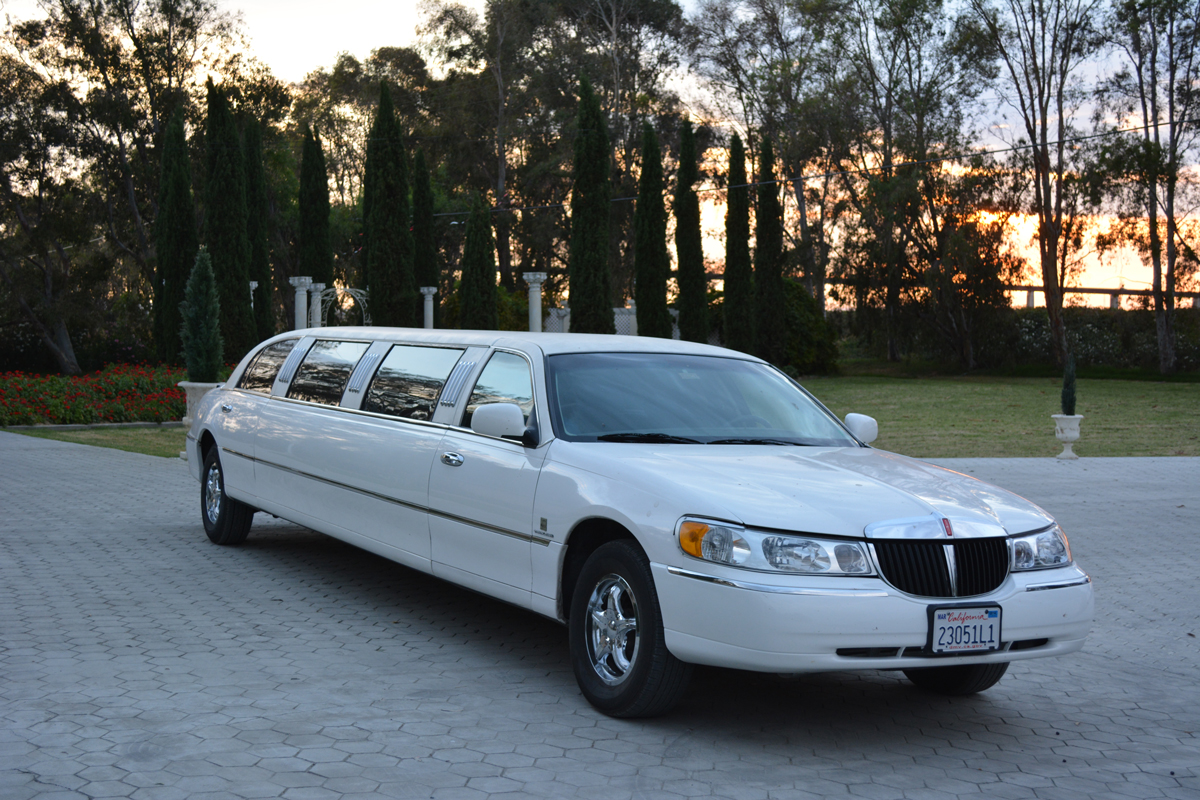 Buy this type of Limo ticket to get 4 hours in the 10 Passenger Lincoln Continental Stretch Limo for Girls or Ladies Nights Out!
**Some Rules Apply – Must have a pickup time of 8:30 PM or later Sunday through Thursday Nights.
**Friday night's special package available for additional an $49. supplement
**Saturday night's special package available for additional an $99. supplement
**15% minimum gratuity for driver not included in ticket package price
**Please note we do have many More Limo and Party Bus Size Options
**We also have Volume Discounts on the hourly limo rate available when renting longer excursions.
This Ladies Night 4 Hour VIP Limo Party is the best special we have ever offered for Ladies Nights Out in the 10 Passenger Stretch Limo, (which holds 8 ladies comfortably in back), for only $199. for 4 hours of VIP Limo Club Hopping, Wine Tasting, Beer Tasting, and Pub Crawls on Sunday through Thursday nights with Friday and Saturday supplements available while bookings last!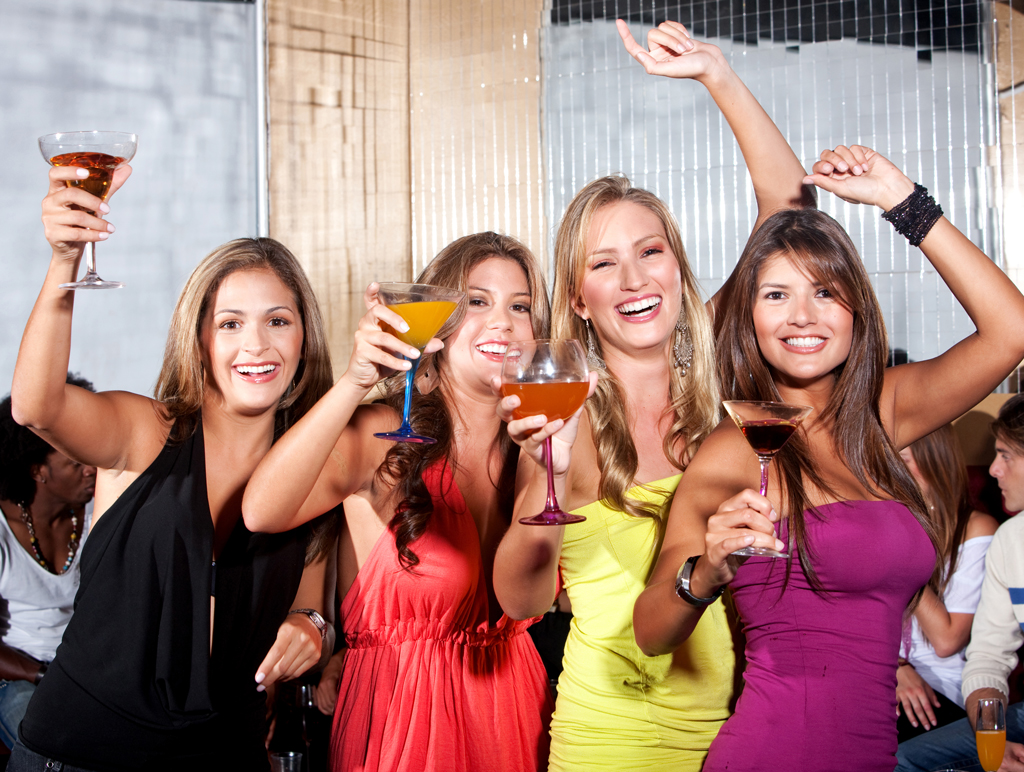 Land Yacht Limos are your Ladies Night Specialists and we have the venues and limo packages to make your night out and about one of the funnest and craziest you will remember!
Take advantage of Ladies Night drink specials and check out the hottest dance clubs  sip wine at the best wine tasting rooms, or go wild and take in a male review on these special Ladies Nights always visiting the hottest most popular clubs!
Get 8 of your favorite gals together and split the cost to save money on gas drinks entertainment and avoid the DUI dangers with these luxury limo packages!
Ladies Night VIP Limo Party Packages Include:
* Pick up in luxury limousine or party bus depending on which package you choose
* Complementary drinks and cocktails on board the limo or party bus (save on drinks!)
*Mardi Gras Beads to match the VIP Party Theme
*Light bracelets for fun in the club and to quickly find your GFF's in the clubs
* Stretch and Super Stretch Limos and or Party Buses with Dance Pole and all the bells and whistles 
* High power stereo, video, light shows, custom interiors, wet bars, glasses, spring water, designer napkins, cocktails, beer, wine, and a dancers pole on the party bus
* Cruise in style to the destination or tour of your choice
* Return VIP Limo transportation to your return destination safe and sound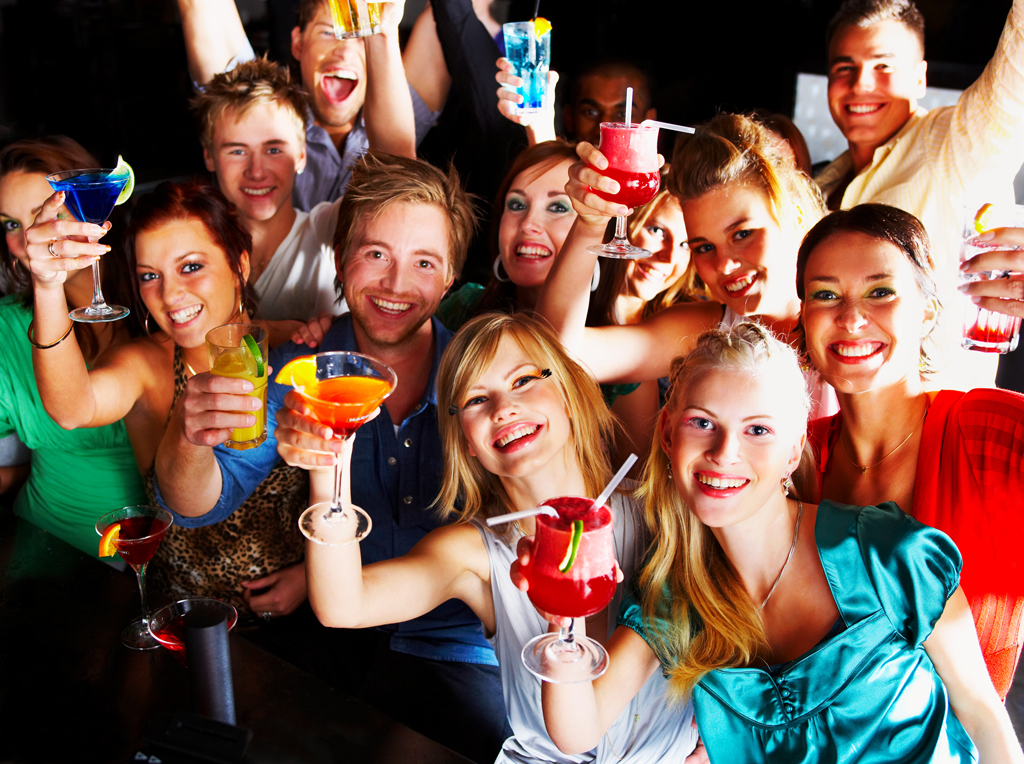 Our 4 hour special prices are the very best in the area, and we have excellent service and a gorgeous fleet of limo options from our local limo network of top limo operators!
**Terms and Options – Please Review the Terms and Options below before purchasing your Ladies Night Out Package:
*Check for Limo Availability:
If you are using the EventBrite system you need to purchase your package at least 6 hours before the event start time to insure your limo will be clean ready and available. Call 844-Fun-2-Ryd or 844-386-2793 for more details on vehicle availability for specific dates and times or to discuss Ladies Night Party Package options.
*Choosing a Limo Size:
All Limos are classified by the total number of passengers they can hold in the entire vehicle which is 2 passengers less than what they can legally hold in the back. For example; a 10 passenger limo holds up to 8 adults in back, a 14 passenger limo up to 12 in back, a 22 passenger holds up to 20 in back and so forth. This is industry wide classification system so be aware of what your buying and don't expect a 10 passenger limo to hold 9 in back, that would be overloading the limo and can void the limo insurance! You can check out your limo and party bus vehicle options at: Land Yacht Limos Network Fleet 
*Ladies Night Party Duration:
Limo Wine Tour time is calculated from the pickup time that the limo arrives until the drop off time back at the pickup point.
*Limo Driver Gratuity:
Ticket prices do not include a minimum 15% gratuity for your limo driver. 
*Add on More Discounted Hours:
Additional hours are usually available to add to package tour lengths at a discounted rate for those wishing to extend their ladies night beyond the 6 hours included in these packages.
*Get Even More Discounts:
Discounts are available for Mid-Week and Sunday Ladies Nights dates and additional discounts are added for longer duration Ladies Night Out Parties! Also check out our other Limo Party Package Specials like "Ladies Nights Out Limo Parties" and "Limo Brewery Tours!" and others!
And Remember, at Land Yacht Limos, "Your land cruise awaits!"
Big News Update! Land Yacht Limos is no longer a limo operator itself but has been split off into a separate entity and reorganized into the Local Limo Network for limo operators to advertise deals and showcase their best packages and vehicles! Just one call checks them all!
FAQs
Are there ID requirements or an age limit to enter the event?
Yes ID is required for all wine tasting tours or when alcohol is present
Where can I contact the organizer with any questions?
Yes you should call 844-Fun-2-Ryd to check on network vehicle availability and available dates and times as well and talk about options to make your tour custom for your group!
Is my booking transferrable?
Yes you can transfer the value to another tour type or booking date for up to 90 days from date of purchase. **You must provide minimum 2 week notice to re-book a different date to receive full value, any shorter notice will incur a 50% cancellation fee against the purchased value.
What can/can't I bring to the event?
Your can bring alcohol food or snacks in small ice chests. Food must be consumed outside of the limo.
Where can I contact the organizer with any questions?
Yes you can contact us with questions and we will answer the phone! Please call 1-844-Fun-2-Ryd or 1-844-386-2793 or go to the free price quote request form from the drop down menu
What is the refund policy?
Must use purchased value within 90 days from purchase. Must give minimum 2 week notice to re-book a changed date or vehicle type. Once booked a cancellation will incur a 50% charge against the total booked value.
Posted by Delta, delta limos, delta limousines, girls night out limos, girls night out parties, guys night out, ladies night out, limo, limo service, limo specials, limos, limousines, party bus, pub crawl, Stockton, VIP Limo Party, VIP Party Bus Party | Categories:
Get the girls together and ride to your "Girls Night Out" events in safety and style with a limo or party bus rentals from your local delta limo specialists in Discovery Bay, Tracy, Manteca, Lodi, Stockton, Brentwood, and Oakley .
If you live in Tracy, Discovery Bay, Brentwood, Oakley, Stockton, Manteca, Lodi, Ripon, Livermore, Castro Valley or the East Bay we support the local events of your communities and are proud to be your home town local best buy limo and party bus team!
Being local we can keep prices economical and attractive while providing the "best in class service" to our highly valued local clients!
Call us now at 888-207-9657 to get pricing and options on your next excursion or event whether it be a girls night out, ladies night out, wine tasting tour, beer tasting brewery tour, Prom, Wedding, quinceanera, casino runs, bachelorette, bachelor, sporting events, concerts, tailgate parties bar hopping and other fun excursions!
Many of the key words contained in this ad include but are but not limited to; Wine, wine tasting, wine tours, wine tour specials, discount, Napa, wine country, wine country tours, limos, limo, party bus, tour, tours, touring, Sonoma, Lodi, Delta, champagne, merlot, limo tour, party bus tour, wine tasting limo, wine tour limo, limo wine tour, limousine, service, Sunday, Sunday brunch, bottomless champagne, champagne brunch, Sunday Champagne Brunch, Ryde, Ryde Hotel, Ryde Sunday Brunch, delta wine tours, Delta wine tasting, crab and wine, Wild West Wine Tour, wild west, Locke, Isleton, Bogle Wineries, Oak Ridge Winery, Michael David Winery, The Old Sugar Mill, Scribner's Bend Winery, Sacramento Delta wine country, delta wine country, Sacramento Delta, Clarksburg, CA, Clarksburg Wineries, Clarksburg wine tour, special prices, specials, wine country specials, best price, best prices, Rio Vista, The Delta Loop, on the river, on the water, sunset tour, sunset cruise, Vacaville, Vacaville limos, Vacaville limo specials, Fairfield, Fairfield limos, Fairfield limo service, Fairfield limo specials, transportation, driver, corporate, corporate transportation, airport service, airport, San Francisco, Oakland, Oakland airport, San Francisco airport, and sunset wine tour.