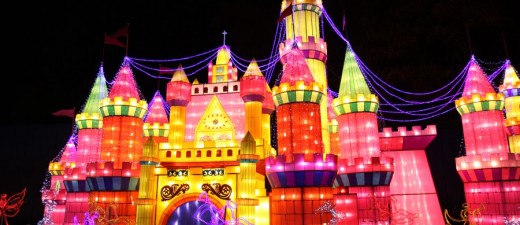 Global Winter Wonderland 2015 Limo Tours 249! 
Book your Christmas Lights Tour to the Global Winter Wonderland at Cal Expo in Sacramento now! Get a VIP Stretch Limo or Party Bus Group Tour with round trip luxury transportation. This id for the Global Winter Wonderland at Cal Expo starting on November 14th 2015 running through Jan 3rd of 2016!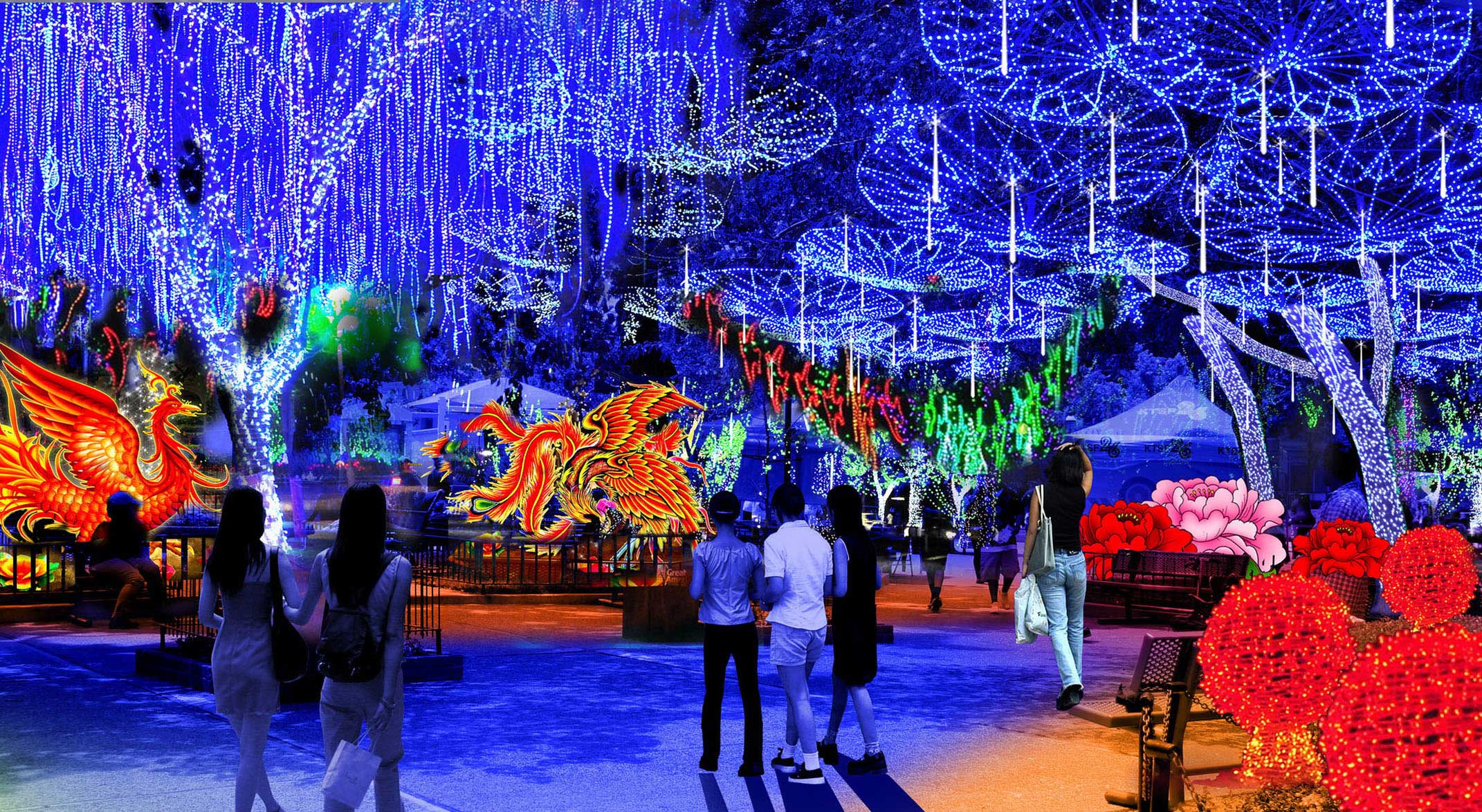 17 acres of Christmas Lights and Lanterns at Cal Expo is the biggest Christmas Lights limo tour in Sacramento!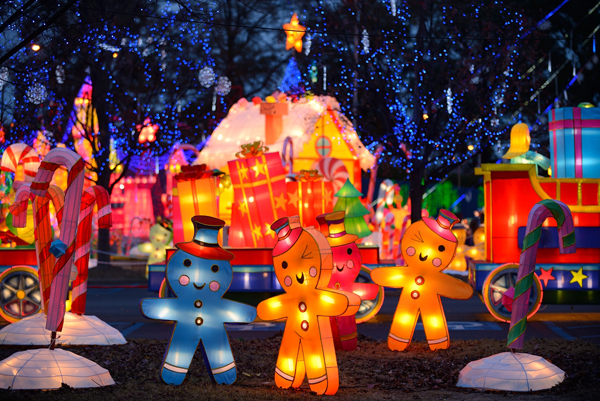 This is the biggest Christmas Lights and Lantern Show you will ever see in Sacramento and its back for another year so don't miss it this time!
VIP Limo Parties Start at just $199. for Early Bird bookings before the show starts on November 14th. This includes 4 Hours for a group of up to 8 in the 10 Passenger Lincoln Continental Stretch Limo!
Please Note:

This Package is for the VIP Global Winter Wonderland Limo Party but does not include tickets to enter the Global Winter Wonderland venue which are around $20. to $30. per person with discounts for kids.
We have included a link to buy discounted Groupon tickets to the GWW venue below.
Go to this link to get the Groupon deal on Cal Expo entrance tickets here while still available here:

Groupon
Global Winter Wonderland is the largest lantern festival outside of China, a tradition that dates back Two thousand years.
Global Winter Wonderland Sacramento Christmas lights VIP limo tour on sale
What/Why: Sacramento has been chosen as the premier city in the country to host the annual Global Winter Wonderland, drawing a million visitors since its 2011 debut.
The spectacular lantern festival and multicultural theme park is a one-of-a-kind experience for the whole family!
Christmas lights limo tours Sacramento
17 acres of Christmas Lights at Cal Expo with vibrant light displays, carnival rides, an international food court, holiday shopping and exciting entertainment!
More than 70 massive light displays – towering up to seven stories – depicting ornate holiday scenes and iconic symbols from around the world including the Eiffel Tower and Golden Gate Bridge. The eco-friendly lanterns are illuminated with millions of LEDs, 100 tons of steel and 200,000 feet of silk. A majestic dragon constructed of recycled CDs will debut this year.
4 Hour Limo Tours start at only $199. including welcome shots and round trip transportation for you and up to 8 guests! Larger limos and party bus discounts available also for this once in a lifetime event!
2015 Schedule Open On These Dates:
Nov. 14th to Nov 15th, Nov. 21st to 29th, Dec. 4th to Dec. 6th, Dec. 11th to Dec. 13th, Dec. 18th to Jan. 3rd
Event Hours
4:30pm – 10pm Sunday to Thursday
4:30pm – 11pm Friday and Saturday
The $199. price for the Early Bird package listed here includes 4 hours in the Lincoln Stretch Limo with room in back for up to 8 passengers!
Limo Options – If you have a larger or smaller group we have other packages listed for different sized groups including a VIP Limo Tour in the following Luxury Limos Town Cars and Super Party Bus:
Our VIP Limo Party Package prices are the very best in the area and we have excellent service and a gorgeous fleet of high demand limos in our local limo network including:
5 passenger Lincoln Town Car L Series
6 passenger Lincoln Limo
8 passenger Lincoln Limo
9 passenger Lincoln Stretch Limo 
9 passenger Jaguar Stretch Limo
10 passenger Lincoln Stretch Limo
14 passenger Lincoln Ultra Stretch Limo
Pick from this great selection of SUV Stretch Limos to choose from!
14 passenger Hummer Stretch SUV Limo
14 passenger Denali Stretch SUV Limo
16 passenger Cadillac Escalade Stretch SUV Limo
22 passenger Cadillac Escalade Super Stretch SUV Limo
26 passenger Hummer Super Stretch SUV Limo
Check out these options for executive shuttles, executive coaches, limo buses and even traditional school busses!
14 passenger Mercedes Sprinters
14 passenger Executive Shuttle
54 passenger Executive Coach
60 passenger Executive Coach
60 passenger School Bus
**Also we have a large selection of local High End Party Busses, limo Busses and Executive Coaches:
**Super Party Busses are loaded with high end stereos big screen video monitors dance poles and wicked lighting systems!
18 passenger Super Party Bus
22 passenger Super Party Bus
26 passenger Super Party Bus
30 passenger Super Party Bus
**Most all of the limos and party buses have light shows, wet bars, great stereo systems, video, crystal glassware, designer napkins, and more!
All of our limos and our party bus have light shows, wet bars, Video and TV, Strong AC, super stereo systems with iPod and blue tooth control and custom interiors!
These Global Winter Wonderland VIP Limo Party Packages are booking up fast so reserve your VIP Limo Package today!
Use the Eventbrite ticket system to book an available date for this limo at: http://www.eventbrite.com/e/global-winter-wonderland-christmas-lights-limo-tour-tickets-18365806622
Or if you need help and want to know all your options you can Call 844-386-2793 or 844-Fun-2-Ryd today and book your Global Winter Wonderland Christmas Lights VIP Limo Party Tour Package.
Booking this Land Yacht Limos VIP Limo Party package will help you create one-of-a-kind family Christmas memories that will last a lifetime!
"At Land Yacht Limos "Your Winter Wonderland Cruise Awaits!"