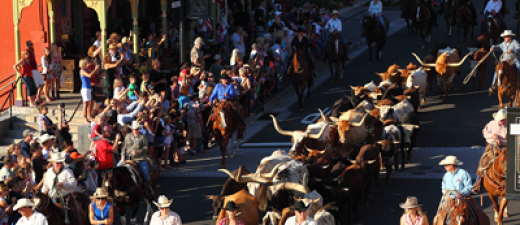 Folsom Pro Rodeo VIP Limo Service Package Specials are available for groups from 2 to 20 persona at the best ever pricing!
Special discounted price of $99.00 per person two way VIP Folsom Pro Rodeo Limo Party Package!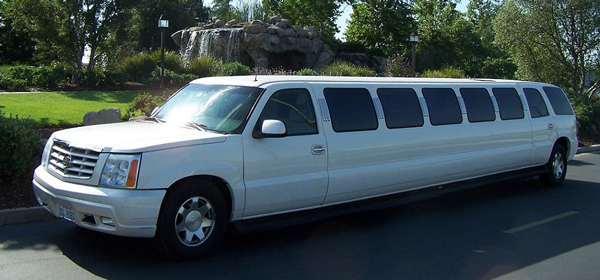 These packages are available for groups from 6 to 20 persons including your tickets for admission into the Folsom Pro Rodeo with limo pick up limo stand by and drop off stretch limousine service.
**Also included is the option to attend the after party at Mike's Golden Spike Saloon!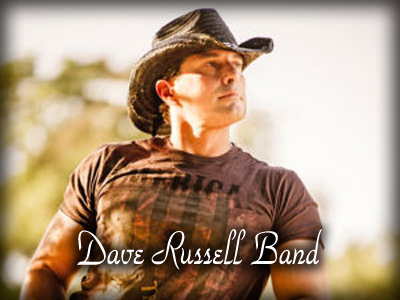 Folsom Pro Rodeo Package Includes:
* Pick up in luxury limousine or party bus
* Complementary drinks and cocktails on board the limo or party bus (save on drinks!)
* Stretch and Super Stretch Limos and a Party Bus with all the bells and whistles
* High power stereo, video, light shows, custom interiors, wet bars, glasses, spring water, designer napkins, cocktails, beer, wine, and a dancers pole on the party bus
* Free after party at Mikes Golden Spike Saloon and access to limo wet bars
* Return VIP Limo transportation to your return destination
We also offer Limo only service for the Folsom Pro Rodeo if you already have your tickets and just want a VIP Limo Party Package minus the tickets. Prices on this option per person can be as cheap as $30. per person depending on how many are in your group, (call us for a quick free quote and consultation on your party package options!)
These limos are booking up fast so reserve your today show contact info
**You can also email for a fast a free quote mj at land yacht limos dot com
"At www.LandYachtLimos.com Your Land Cruise Awaits!" TCP 0031340-A
Remember – Leave the driving to Land Yacht Limos so you can enjoy your friends, fun and drinks so you will not have to worry about the ride home and the chance of getting a DUI.
Many of the key words contained in this ad include but are but not limited to; Wine, wine tasting, wine tours, wine tour specials, discount, Napa, wine country, wine country tours, limos, limo, party bus, tour, tours, touring, Sonoma, Lodi, Delta, champagne, merlot, limo tour, party bus tour, wine tasting limo, wine tour limo, limo wine tour, limousine, service, Sunday, Sunday brunch, bottomless champagne, champagne brunch, Sunday Champagne Brunch, Ryde, Ryde Hotel, Ryde Sunday Brunch, delta wine tours, Delta wine tasting, crab and wine, Wild West Wine Tour, wild west, Locke, Isleton, Bogle Wineries, The Old Sugar Mill, Scribner's Bend Winery, Sacramento Delta wine country, delta wine country, Sacramento Delta, Clarksburg, CA, Clarksburg Wineries, Clarksburg wine tour, special prices, specials, wine country specials, best price, best prices, Rio Vista, The Delta Loop, on the river, on the water, sunset tour, sunset cruise, and sunset wine tour.
More specific key words for this special limo package to the Folsom Pro Rodeo include but are not limited to; Folsom, Folsom CA, Folsom Pro Rodeo, Folsom Pro Rodeo Limo Service, Folsom Pro Rodeo Transportation, Pro Rodeo, Folsom rodeo, pro rodeo, Folsom Pro Rodeo tickets, Folsom Pro Rodeo specials, pro rodeo coupon, pro rodeo discount, Folsom Chamber of Commerce, Mike's Golden Spike Saloon, Mike's Saloon, after party, after parties, tailgate party, parties after the rodeo, VIP party, VIP seating VIP transportation, VIP limo service