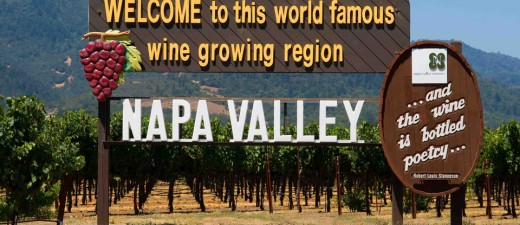 Napa Wine Tour Limo Specials 6 hour Wine Tour $399. for 9 passenger Stretch Limo Discounts on Monday through Friday with Saturday and Sunday Specials too!
Enjoy special rates in a Napa Limo Wine Tasting Tour Package right now while available! A limited number are on Sale now, so lock in your tour date in before they are all booked up!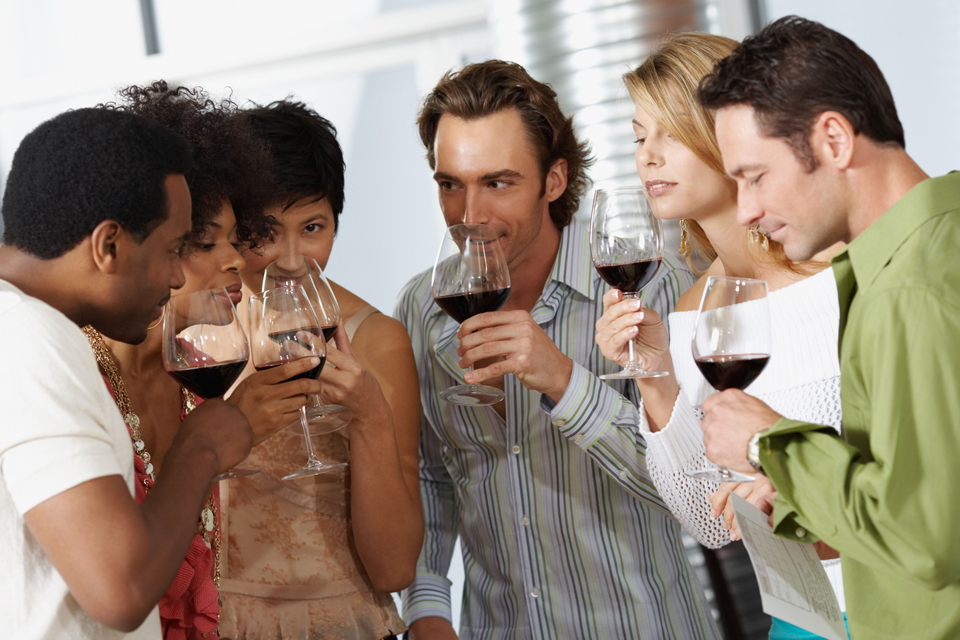 Napa Limo Wine Tour, experience the Land Yacht Limos difference!
**We are a leading Napa Wine Tour Booking Company in the Napa Wine Country
**Our Wine Tour specials are a "Best Value" offering in the Napa Wine Country period!
**Local California Champagne Included with all Limo Wine Tour Packages!
**Due to our large local limo network of limo operators we have more Limo size options, more theme wine tours, and more winery partners than most of our competitors do!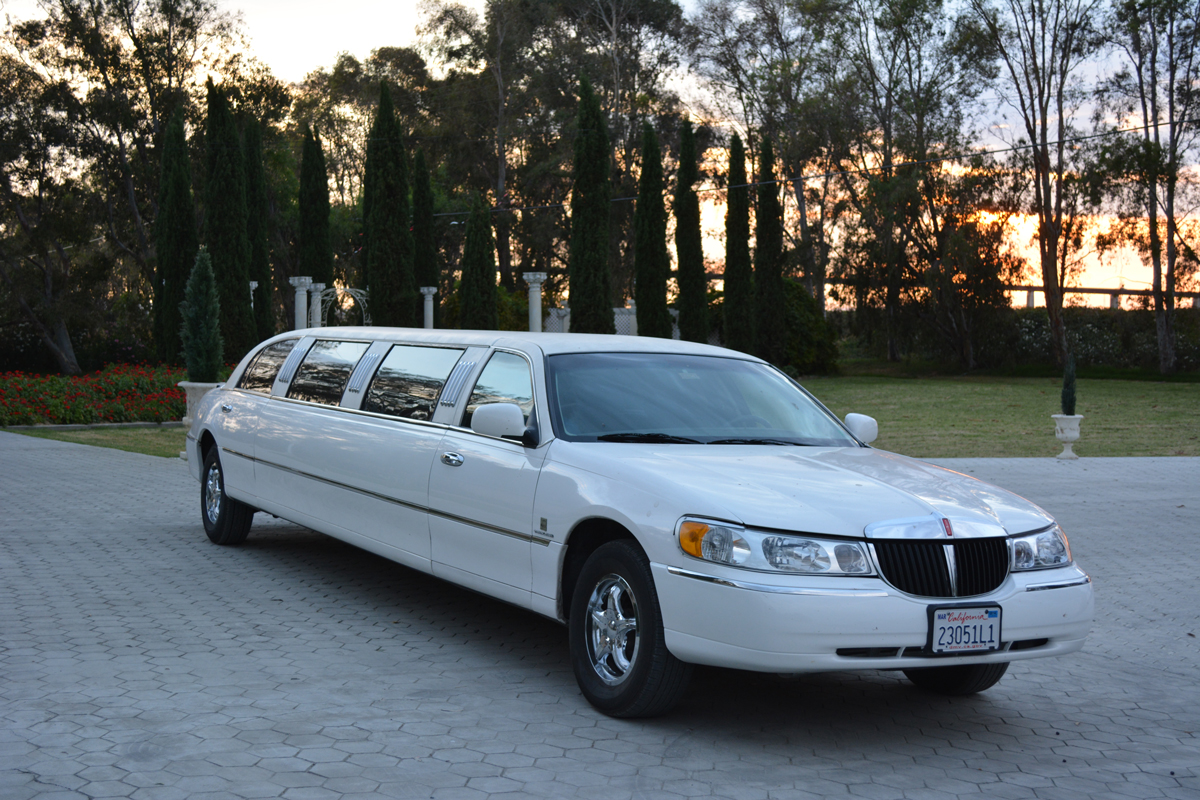 **Above is an example picture of a 9 Passenger Lincoln Stretch Limos just like the type included in the $399. 6 hour Napa Wine Tour Special!
**As a leading wine tour company in Napa, we know the area highlights and history better, the best tasting rooms and the top gourmet food vendors! 
**Our strict company policy means we have no hidden fees ever, all our local limo network limo drivers are licensed Pros who speak English and are there to serve you throughout your Limo Wine Tour! From opening doors and pouring wine, to taking pictures and hauling cases of wine for you and your group you won't find a more knowledgeable and courteous guide and limo driver!
A limited number of Specials per week are on sale now through September 2015!
Get a jumpstart on your Spring and Summer celebrations by bringing someone special to Napa Wine Country on a Napa Limousine Wine Tour!
Taste handcrafted Napa wines and local gourmet foods with options to do wine tasting at over 90 wineries in the Napa Wine Country.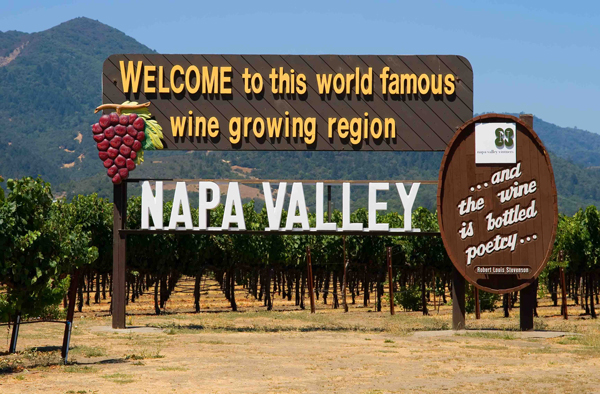 A limited number of Napa Wine Tours by Limo, Town Car and Super Party Bus Packages are on Sale under this special promotion!
**Due to Demand Please confirm availability for your date before purchasing.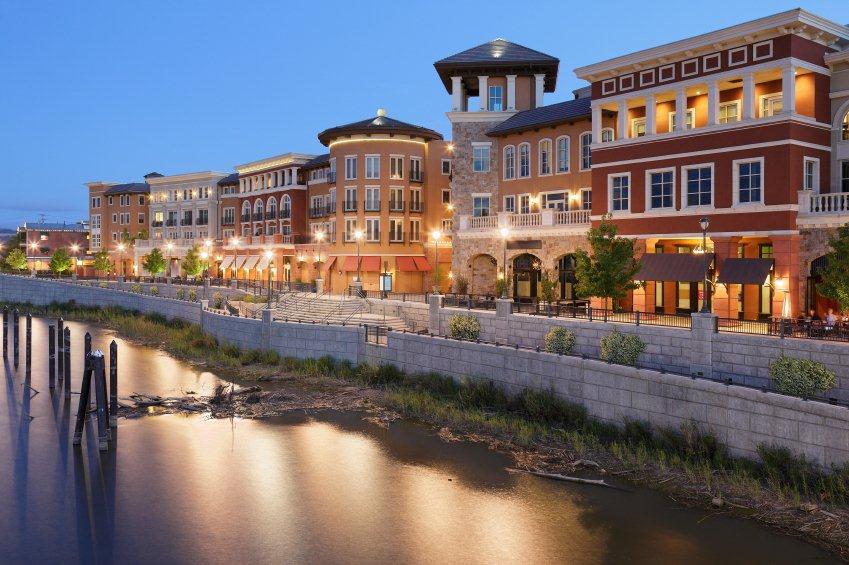 Above is the Napa River Walk in downtown Napa with its wine tasting rooms gourmet foods and fantastic live entertainment.
Get a Napa Wine Country wine tasting tour for 6 hrs in the 10 Passenger Lincoln Stretch Limo (holds up to 8 adults in back) from Land Yacht Limos, and choose your wine tour day of the week starting at just $399!
Wine Tour Specials with the 10 passenger Lincoln Stretch Limo:
Napa Wine Tour by Limo Special 6 Hours Just $399. Mon. thru Fri.
Napa Wine Tour by Limo Special 6 Hours Just $419. Sunday's 
Napa Wine Tour by Limo Special 6 Hours Just $439. Saturday's
**Price Includes complimentary Local California Champagne from Napa's own top rated wineries to toast and sip in between stops in your Limo!
Book the special 6 hour wine tour package by your desired limo town car or party bus size from and you can optionally add additional hours in most cases when available at a discount off regular hourly rates from most of our network partner to extend your limo wine tour!
Here is what you get in the Napa Limo Wine Tour Packages:
Round Trip luxury limo service in the limo or town car of your choice

Stop at the best of 90 wineries in Napa

VIP Treatment and specials at our Partner Wineries

Choose a stop at the restaurant of your choice for a gourmet lunch, dinner, or snacks, (food not included in price)

Sip wine champagne or enjoy cocktails on the way in your Limo

Enjoy complimentary Local California Champagne chilled and ready for toasting upon limo arrival

Crystal wine and champagne serving glasses

Designer wine themed napkins and decorations

HD sound system in the limo with iPod iPhone and Android control capability

Free photography assistance to capture the moments with your group of family or friends!
**Choose Your Limo Size and Type – Choose from Limos, Town Cars, Party Bus, Limo Bus and Executive Coaches Specials also available for all sizes of groups including 2 to 60 passengers and above for large groups each with it's own Special Price!
********* A Land Yacht Limos Favorite Napa Wine Country Winery *********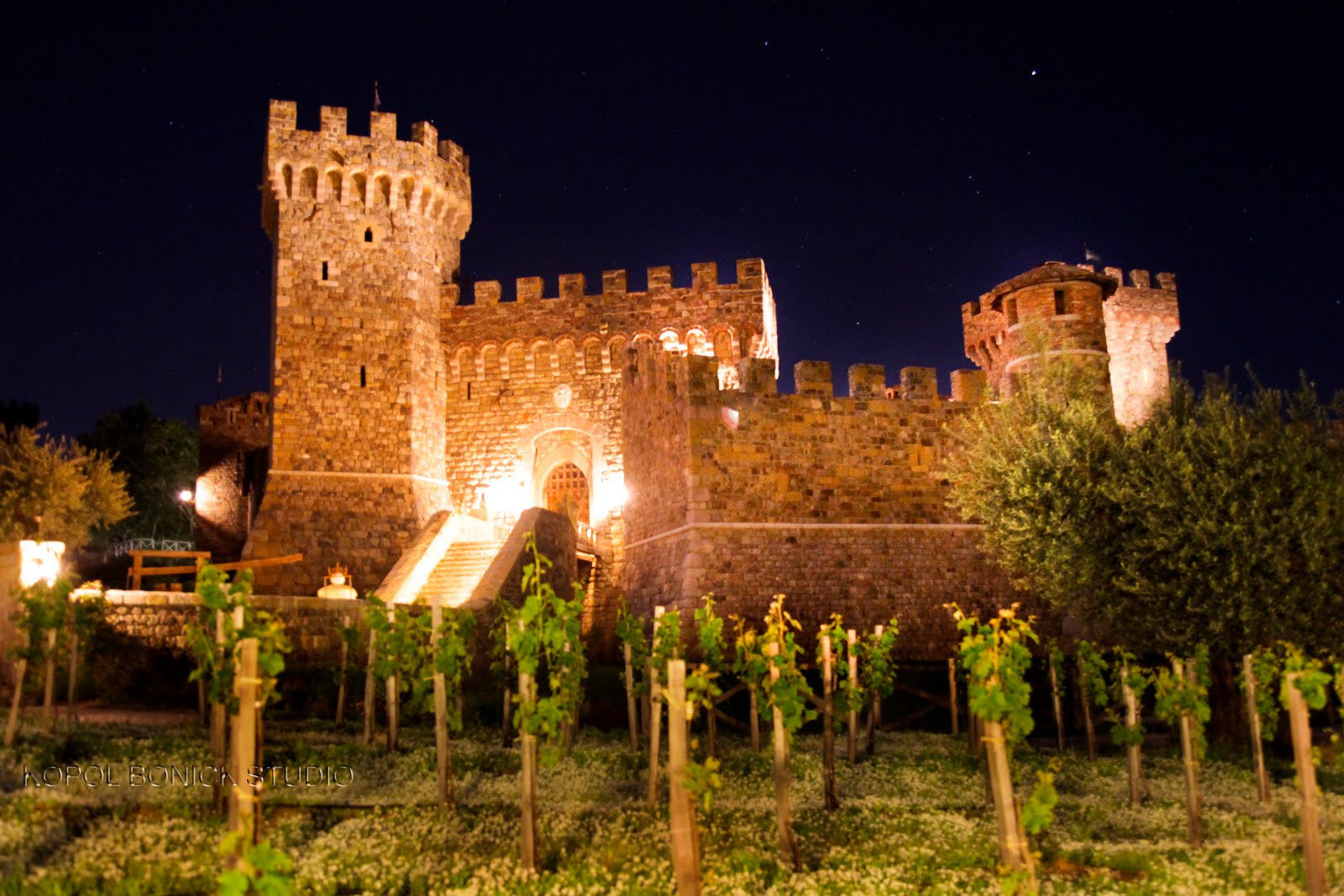 Castello di Amorosa – Some of our favorite wineries in the Napa Wine Country include the huge and amazing Castello di Amorosa built by the V. Sattui Family complete with its own drawbridge, towers, feast rooms, catacombs, dungeons and one of the top rated tasting rooms in the entire Napa Wine Country.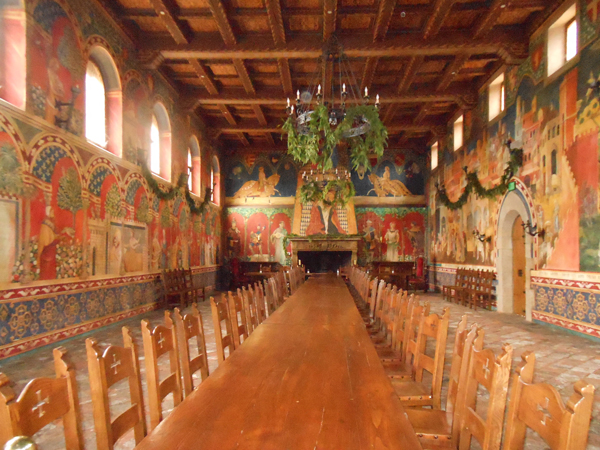 We highly recommend taking the full tour of the Castello di Amorosa's many interior rooms and feast halls as pictured above. You can also tour the wine cellars, tunnels and catacombs on your wine tour and it is well worth the time and tour fee!
********* A Land Yacht Limos Favorite Napa Wine Country Winery *********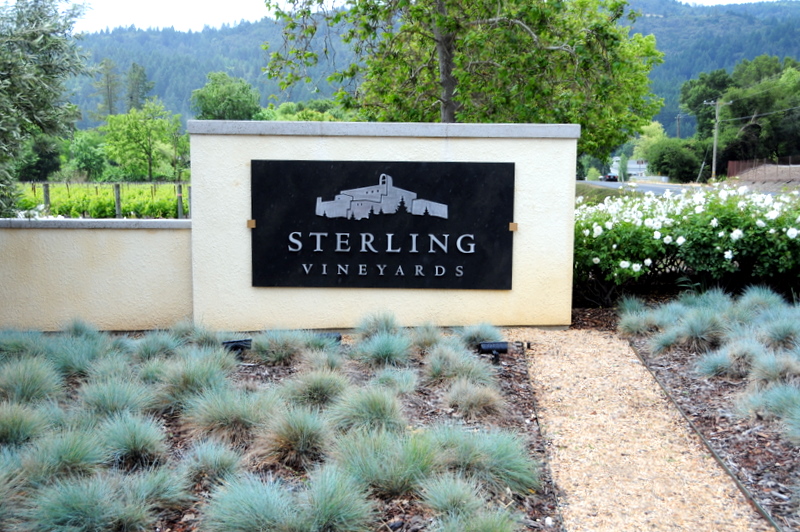 Sterling Vineyards – Another Favorite Napa Winery of ours for taking our clients who would like a "Top of the world view" in the Napa Wine Country is Sterling Vineyards!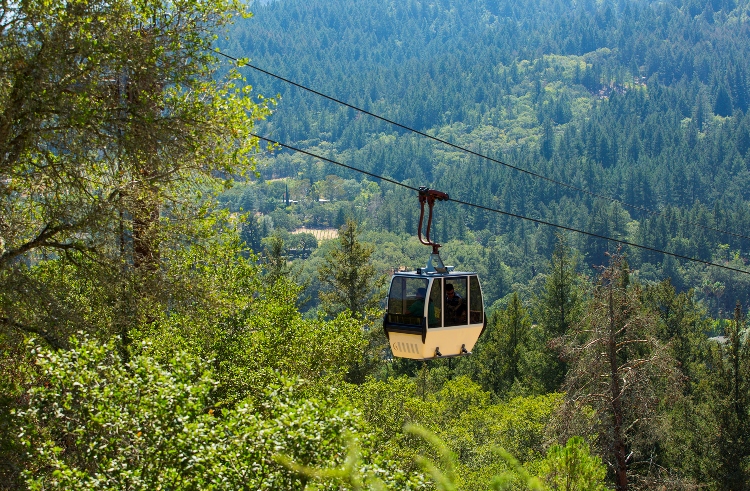 You can ride the Sterling Vineyards cable car or gondola to the top of their Estate mountain where the entire top of the mountain is the winery with the all white washed look of Mykonos Greece!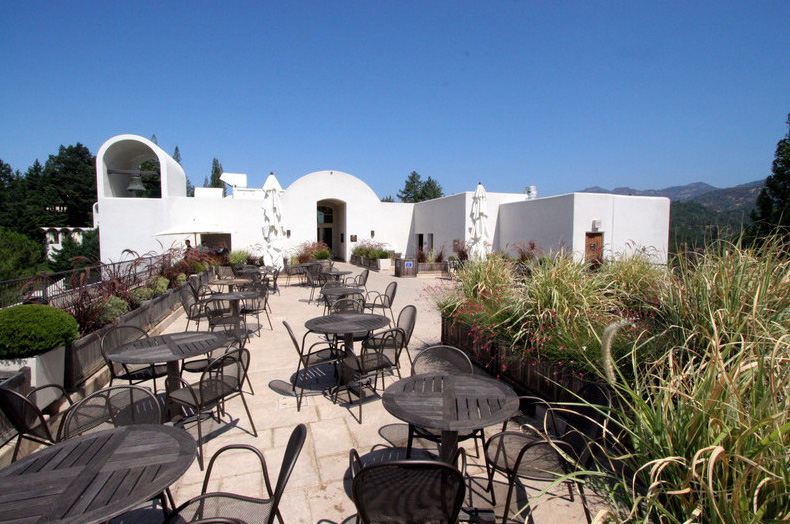 Sterling Vineyards is also within a mile of the Castello di Amorosa so it is a great winery to visit if you are visiting the castle to cut down on travel time!
********* A Land Yacht Limos Favorite Napa Wine Country Winery *********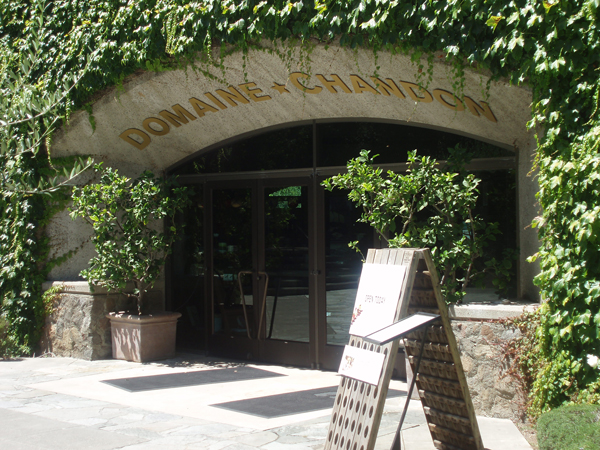 Domaine Chandon – A great winery to visit if you enjoy sparkling wines is Domaine Chandon which is nestled away in the redwoods with an overgrown entrance and is strategically very near Napa.
A favorite stop for many Napa wine tour enthusiasts is Domaine Chandon, where you can get a real education on the making of sparkling wines and also enjoy the earthy garden setting and great tasting room staff service!
 If you were looking for a wine tour in Lodi wine country you can find a great special at this link: Lodi wine tour limo
*Check for Limo Availability:
Call the Limo Wine tour Hotline at 844-Fun-2-Ryd at least 12 hours before your desired pickup time to insure your limo will be clean ready and available. Call 844-Fun-2-Ryd or 844-386-2793 for more details on vehicle availability for specific dates and times or to discuss Limo Wine Tour and Party Package options from your local limo network.
*Choosing a Limo Size:
All Limos are classified by the total number of passengers they can hold in the entire vehicle which is 2 passengers less than what they can legally hold in the back. For example; a 10 passenger limo holds up to 8 adults in back, a 14 passenger limo up to 12 in back, a 22 passenger holds up to 20 in back and so forth. This is industry wide classification system so be aware of what your buying and don't expect a 10 passenger limo to hold 9 in back, that would be overloading the limo and can void the limo insurance! You can check out your limo and party bus vehicle options on the Free Limo Price Quotes drop down menu.

*Wine Tour Duration:
Limo Wine Tour time is calculated from the pickup time that the limo arrives until the drop off time back at the pickup point.
*Limo Driver Gratuity:
Prices listed do not include a minimum 20% gratuity for your limo driver. 
*Add on More Discounted Hours:
Additional hours are available to add to package tour lengths at a discounted rate for those wishing to extend their wine tours beyond the 6 hours included in these packages.
*Get Even More Discounts:
Discounts are available for Mid-Week and Sunday Wine Tour dates and additional discounts are added for longer duration Wine Tours! Also check out our other Limo Party Package Specials like "Ladies Nights Out Limo Parties" and "Limo Brewery Tours!" and others!
And Remember, at Land Yacht Limos, "Your land cruise awaits!"
Your can call toll free at 1-844-Fun-2-Ryd or 1-844-386-2793 for a free Napa Limo Wine Tour quote from Land Yacht Limos Your local limo network of high demand vehicles and top limo operators or you can also use the Free Limo and Party Bus Price Quote Form to check out your options for a Napa Limo Wine Tour!
Big News Update! Land Yacht Limos is no longer a limo operator itself but has been split off into a separate entity and reorganized into the Local Limo Network for limo operators to advertise deals and showcase their best packages and vehicles! Just one call checks them all!
FAQs
Are there ID requirements or an age limit to enter the event?
Yes ID is required for all wine tasting tours or when alcohol is present
Where can I contact the organizer with any questions?
Yes you should call 844-Fun-2-Ryd to check on vehicle availability and available dates and times as well and talk about options to make your tour custom for your group!
Is my registration/ticket transferrable?
Yes you can transfer the purchase value to another tour type or booking date for up to 90 days from date of purchase. **You must provide minimum 2 week notice to re-book a different date to receive full value, any shorter notice will incur a 50% cancellation fee against the purchased value.
What can/can't I bring to the event?
Your can bring alcohol food or snacks in small ice chests. Food must be consumed outside of the limo.
Where can I contact the organizer with any questions?
You can Call 844-Fun-2-Ryd or go to http://LandYachtLimos.com and use the contact form but calling is much faster and easier!
What is the refund policy?
Must use purchased value within 90 days from purchase. Must give minimum 2 week notice to re-book a changed date or vehicle type. Once booked a cancellation will incur a 50% charge against the total booked value.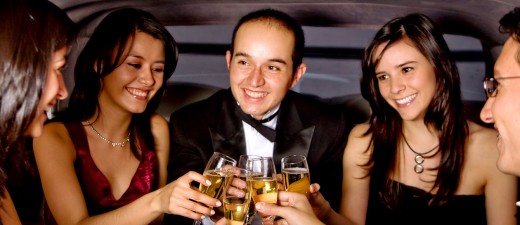 Napa wine tours in a luxury 10 passenger limo for 5 hours starting at just 249. for midweek and Sunday bookings on our Spring Specials. Call 888-207-9657 to check for available dates and options while these deals are in effect!
Posted by Calistoga, limo, limo service, limo specials, limos, limousines, Napa, party bus, Sonoma, St. Helena, wine country, wine tasting, wine tasting tours, wine tours | Categories: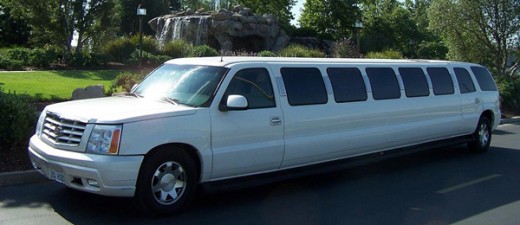 How to Pick a Napa Wine Tour Limo –
Written By "MJ the Limo Man" Booking manager Land Yacht Limos LLC
Top 10 Tips for choosing your the best Limo company and getting the best rates on your Napa wine country tour!
Official Top 10 Tips for Choosing a Napa Wine Tour Limo Company are as follows:
1. Wine Tour Limo Tip Number One – Knowledge is King! – the more you can learn about the Napa Wine Country and how to charter a Napa Limo Wine Tasting Tour the better your experience will be. Learn about your Limo options, Limo pricing, Best Napa wineries, tasting fees, best places to eat afterwards or for lunch and allow for time to enjoy all there is to see at a pace that does not rush you. The knowledge you Limo Driver possesses is also key to a great day in Napa tasting wine as he can make great suggestions on where to go, save you money on tastings in some cases, and his ability to navigate efficiently will add more time to the tasting room and less time between wineries.
2. Wine Tour Limo Tip Number Two – Don't overfill the Limo! –  Or Party Bus capacity with passengers to save money. The quality of your experience when in a vehicle off and on for 6 to 8 and up to 10 hours is dependent on having a little elbow room and space to breathe! as a rule of thumb invite one guest less than you can hold in smaller vehicles like 6 pax and 10 pax limos and 2 less that capacity in larger Super Stretch Limos like Cadillac Escalades or H2 Hummers. Also count larger people as 2 guests. Not all people are built the same and some guests will take the space of 2 passengers.
3. Wine Tour Limo Tip Number Three – Compare Apples to Apples! – When checking pricing schemes with Limo and party Bus operators. Make sure you have all of the charges accounted for when comparing pricing as many companies will "Backend Load" the fees with "Fuel Charges," and or "Service Fees," but nearly all will have a "Drivers Tip" or "Gratuity" which ranges from 15 to 20 percent of the bill on average. So when you see a very "Low Hourly Rate" for a certain type of Limo ve sure to chck the "Fine Print."
4. Wine Tour Limo Tip Number Four – Be Cool and Stay Cool! – Ask about the working condition of the air conditioning unit in the Limo or Party Bus before you rent. One of the biggest problems in Summer months in the Napa, Sonoma, St. Helena, Lodi, Livermore and Calistoga wine country is that it gets very hot and many of these Limos are black inside and out. It can be even better if you can look for a white limo and strong air conditioning for when the Limo is moving slowly through the slow speed limit towns as the AC units require higher RPM's to produce more cold air and the white Limos will attract and absorb less heat.
5. Wine Tour Limo Tip Number Five – Drink From Fine Stemware! – Ask about serving glasses for wine and champagne and if they are included or not and what type they include. There is nothing more tacky than putting a 100. dollar bottle of Champagne or Merlot into plastic flutes that keep coming apart at the base. Most reputable Limo companies offer crystal stemware and designer napkins to add to the elegance of Limo wine tasting.
6. Wine Tour Limo Tip Number Six – Bring Your Own Play List! – Find out if you can bring your own music or override the stereo with your iPhone or Android device either by using Bluetooth or your phone or iPod cables. Music really can make a huge difference when you are hearing you own favorite play list with your friends and it has a real effect on the quality of the experience had by all!
7. Wine Tour Limo Tip Number Seven – Book Ahead! – This is like most things where the "Ear;y Bird gets the best Limo and best price" The Nap wine country has become the second most popular tourist destination in the entire country second only to Disney World and Limos fly off the shelf like the bottles of wine do into pretty glasses!
8. Wine Tour Limo Tip Number Eight – "Your License Please! – Check to be sure the Limo company is properly licensed and insured which means they will have a "TCP Code" displayed prominently on their website. This is a sign that they have passed the Department of Transportation and Highway Patrol safety checks and are compliant as commercial operators of Limousines and livery vehicles. The rules are very stringent and compel the operators to check vehicle safety on every trip extensively and include random drug testing for drivers.
9. Wine Tour Limo Tip Number Nine – Know Your Limo Vehicle Options! – Ask yourself "how important is it to your group to have a brand new vehicle?" and what will that add to the cost of the Limo wine tour? Rates for brand new 2014 vehicles can add as much as $50. or more per hour to the price tag and that adds up after 8 hours to 400. plus drivers tip more in cost. If money is no option go for broke and ride in that 2014 Chrysler 300 but remember to pose a lot and take lots of pictures. The truth of the matter is that most Napa wine tours take place in well maintained Lincoln's and Cadillac's that are from 2000 forward to 2011 when Lincoln changed their production models on the reliable and much loved town car design. These are the workhorses that run 80% of the thousands of wine tasting tours through the Napa Wine Country Tours day after day, and they can be very affordable when you shop smart! Unless you are alone as a couple try to avoid per person wine tours they average double the cost per person for groups of 6 or more.
10. Wine Tour Limo Tip Number Ten – Keep Your Wine Cool! – Ask the Limo company if they will have a cooler to hold your wine purchases and keep them cool. Wine can be expensive and needs to be kept around 58 degrees ideally in order to preserve the fantastic properties of these signature wines! Many Limo and Party Bus companies provide coolers for just such a purpose but if not ask if you can bring your own and get some ice put in it for a full day of tasting without consequence of spoiling the bottles you treasure!