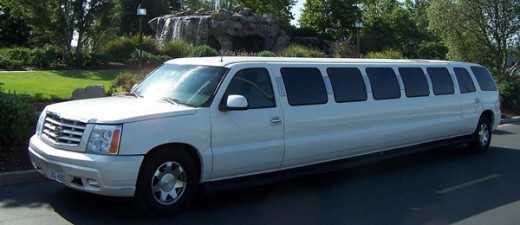 20 Passenger Super Stretch Limo Wine Tours in Napa, Sonoma, Calistoga, and Lodi Wine Country
If your looking for a one of a kind wine tasting or wine tour experience with a large group of friends then look no further than Land Yacht Limos Super Stretch Limo Wine Tours.
These tours are held in the movie star super sized limousines that run about 33 feet long and sport two wet bars and hold up to 22 passengers tightly or 20 comfortably.
Surprisingly these Land Yachts are affordable when you pool your friends or groups money and you get tons of attention at every stop due to the sheer audacity of the scale of these vehicles in contrast to the other more mainstream limos that frequent the wine tour scene in Napa Sonoma Calistoga and more recently in the Delta and Lodi wine country.
The Land Yacht Limos Wine Tour standard package comes with two fully stocked wet bars that include; boutique spring water, sparkling water, juices, champagne, ice, cold beer for the guys, and a variety of light snacks to keep you satisfied between wine tasting stops and scenic stopping points.
The largest of the "Land Yachts" is the Cadillac Escalade and it is a proper SUV with all wheel drive and a limited slip differential for getting out of mud and tough terrain.
The Cadillac Escalade has a 500 watt thumping stereo with iPod or iPhone control, Pandora. radio, 4 video screens, led lighting with custom effects, commercial AC, and two industrial alternators to provide power to all of the state of the art party electronics.
While touring in these limos you will be drinking from crystal glassware and using designer napkins for serving the beverages you will no doubt be consuming during a wine tour or sight seeing excursion. For tailgate parties the Super Sized Land Yacht can pull a Super Sized Barbecue behind it that is equally impressive.
One of the truly unique branding elements you will notice immediately with Land Yacht Limos is their uniforms which are Nautical Captains uniforms including the white captains hat and all white uniform reminiscent of an admirals formal dress "whites" but there is also a larger meaning to the uniform than just unique branding. Land Yacht Limos is the only limos company that focusses on partnering with all of the local yacht clubs in the Delta and Bay Area. They even have a "First Mate" for larger excursions that rides with the passengers and performs the duties that a flight attendant would normally perform in an aircraft such a pour drinks and provide snack as well a handle safety briefings.
Through Land Yacht Limos partners you can go from land to yacht back to land or go from yacht to land and back to yacht! This is unique to the company and they have worked hard to build this land and sea capability through their strategic partners.
It takes a well trained "Pilot" to captain this kind of vehicle and it actually has a much longer turning base than a commercial tractor trailer due to the fact the tractor trailers articulate in the front to decrease their turning radius.
One of the great advantages with touring in a vehicle of this type of configuration is that you can sit facing your friends and colleagues and have a large group discussion and be interacting with 20 people while traveling in between stops. This is why corporate team building organizers look for larger limos for the transportation while doing team building exercises and entertainment.
Passengers often remark the the "time really flies" between stops in the Land Yachts because of the interaction and the level of comfort they afford.
To find out more about Land Yacht Limos and their frequent specials or to look into chartering your own "Land Cruise" go to LandYachtLimos.com and have a look at the wide variety of tour options available and Land Yacht vehicles they have in their fleet. At Land Yacht Limos "Your land cruise awaits."