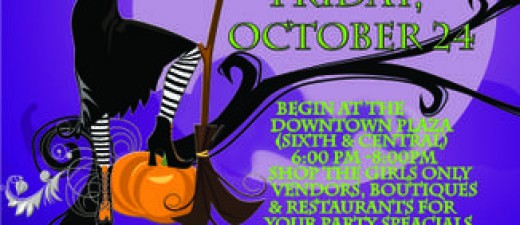 Take a Limo or Party bus to the: Girls Night Out: Witches and Broomsticks
Friday, October 24, 2014
6PM-10PM
Tracy Downtown Plaza, 6th Street & Central Avenue
Tickets for the event are only $25
Limo and Party bus options are a great way to make this special event even better and safer so you can "Party like Rock Stars and get home safe"
Our prices are the very best in the area and we have excellent service and a gorgeous fleet of limos including:
18-20 passenger Super-Stretch Cadillac Escalade
12-14 passenger Super-Stretch Lincoln Continental
8-9 passenger Stretch Lincoln Continental
20-22 passenger Super Party Bus
2-4 passenger Town Car Executive L
All limos and party bus have light shows, wet bars, video, and more!
And please don't forget we still have the very best limos and party bus deals and vehicles available for Proms, Weddings, quinceanera, casino runs, bachelorette, bachelor, sporting events, concerts, tailgate parties bar hopping and other fun excursions!
Our Limo and party Bus fleet has special pricing in support of Tracy and this event call for a quick quote at 888-207-9657 toll free!
More about this awesome event:
Enjoy an evening out at our annual Witches and Broomsticks, Friday, October 24th from 6pm-10pm. Includes a tote bag filled with goodies, wine glass, drink tickets, food sampling, access to vendor shopping and Witches Party.. Must be 18 to attend and 21 to consume alcohol. Must present valid ID.
The Grand Theater will be transformed into a haunting castle, where guests arrive in their ball gowns, suits and gorgeous masks. Music, entertainment, dancing, appetizers and 2 drink tickets are included. Prizes for best costumes and masks. Guests must be 21 or over and provide ID at check-in.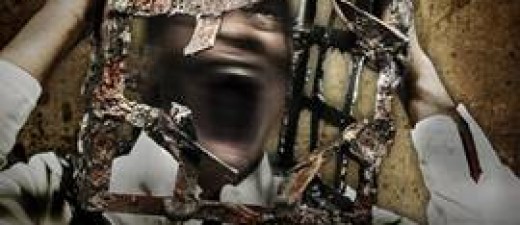 Scream Park Limo and Party Bus Concert Party Packages now on Sale!
Get your group together and take one of our limos out to the Scream Park Haunted Houses in Sacramento and leave the driving to us!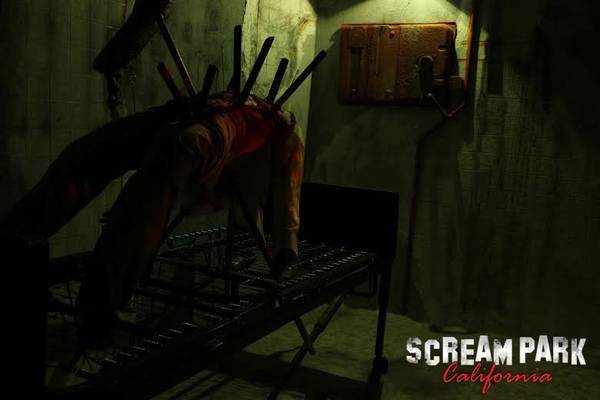 Drink on the way and on the way home even stop at nightclubs after the concert with these packages!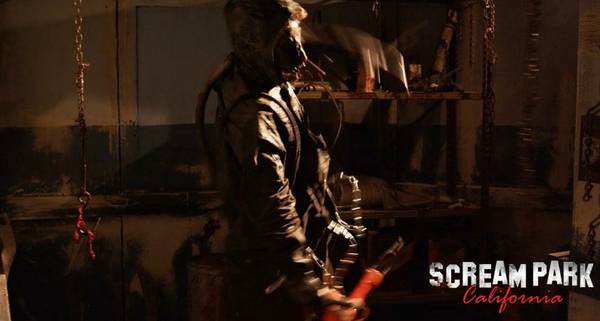 Here is what you get in the VIP Scream Park VIP Limo and Party Bus Packages:
8 Passenger Scream Park VIP Limo Party Package
*VIP Tickets to Scream Park
*Complimentary Welcome Cocktails and ice cold beer in stocked wet bars in Limos and Party Bus
*Scream Beads Halloween Themed Party bead necklaces as your own party Bling
*VIP Round-Trip Limo Transportation from your pickup point to Scream Park and back
*The Lincoln Stretch Limos have all the bells and whistles including high power stereo light show and more!
*Scream Park Live Concerts while at the park with 3 bands average per night
*Unlimited times going through the 3 Haunted Houses rated as "One of Top 3 Haunted Houses in the Nation!"
*Go straight to the head of the line with your VIP entrance ticket
*Group photos of your awesome night
*Memories to last a lifetime and maybe even some new friends!
All Inclusive Price including Limos and VIP Tickets for 8 in the 9 Passengers Stretch Limo =
***Only $90. per person for a party of 8
VIP Scream Park Limo Party Runs from pickup at 6:30 in Sacramento to close at 11:30 PM and return to pickup point by 12:30 AM
Only $90. Price per person for Stretch Limo Party of 8 passenger is $90. including 8 VIP Scream Park Tickets!!
Regular Tickets Package is 75. per person
Limo Only **buy your own tickets package** is Only $400. for the 9 passenger Stretch Lincoln
**After Party Add On Option – Add an After Party Nightclub Crawl till 1:30AM for just $125. more!
Call for more Package Options or Limo or the Party Bus options at 888-207-9657 and we have limos for 18-20, 12-14, 2-5, 22, and 6-9 passengers all are loaded fun machines!
Big savings on Thursdays Nights on these packages too!